Download YouTube Online Videos and Music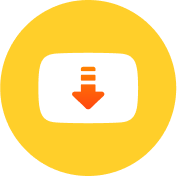 Snaptube
Free YouTube Downloader

5.6 billion

Fast Download

100+ sites supported

Private Download

Download in Bulk
For Android Users
Step 1: Download and install the Android version of Snappea
Download and install the Android version of Snappea: Snaptube on your phone. Click the red button to install and download the app on your Android device.
Step 2: Find the music (video) you want in the app
In the app, you can search to find songs and videos. For example, if you want to find Black Pink music, enter these keywords in the search bar.
From the results, stream any video you like and go to step 5 to download.
Step 3: Find the music (video) you want on YouTube
Open YouTube and find the song or video you want.
Step 4: Copy the song (video) link
Click the Share button to copy the video link and open Snappea for Android: Snaptube App.
Paste the link into the search bar.
Step 5: Select Resolution and Type
Once you've found what you want, click the Download arrow. This is placed under the player. You may also find an arrow appearing on the screen. You can also use this.
Select the type and resolution to save it to your phone.
For PC and iPhone users and other devices.
Step 1: Go to YouTube to find the video you want
At first, you can easily go to the YouTube website or its app and navigate the interface to find any video.
Step 2: Copy the YouTube Video URL.
Once you find the video, just tap the share icon or go to copy the link to your clipboard.
Step 3: Paste YouTube link into search box
After copying the video link, you can visit the official website www.snapea.com in any browser. Tap the search icon now, paste the video URL and upload it.
Step 4: Select MP3 format
Snappea will automatically process the video and list the different formats in which we can save it. From here, just select MP3 with the size you want.
Step 5: Click Download What You Want
Finally, just tap the "Download" button and wait a while and the MP3 music will be downloaded to your devices.